About ODIR BD
Organization for Disabled Improvement and Rights (ODIR BD) a specialized institute which provides services for holistic development of the children with special educational needs through multidimensional programmes. The institute also serves as training and research centre for the development of special education teachers and therapists.
Read More...
Giving Now Magazine
Giving Now magazine is a monthly publications by ODIR Bangladesh. Giving now is the widest-reaching magazine on disability and lifestyle with print and digital readership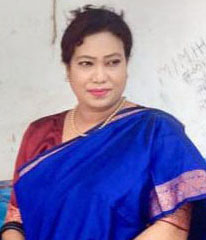 Chairman
Kohinoor Azad Moly
Creativity, determination and organization will make people realize that Disablity rights are civil rights.
Secretary General
Shakil Azad Monon
Society does not like change, but we have moral obligation 2 honor rights of 20% of society. Stand up for disablity rights.
Project Performance Report
Annual Report
At A Glance